Projects
Here you will find some of my various hobby projects. I recently cleaned up the site a bit, and decided only to have two of my recent (and finished) projects here. I did tons of prototypes, demos, and half finished games on various computers and consoles throughout the years though, but all a big mess not worth showcasing here i think.
---
Games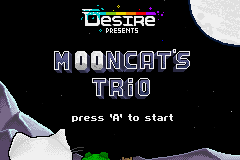 Mooncat's Trio
is a Breakout-style game for the Gameboy Advance.
Read more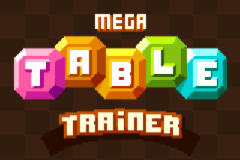 Mega Table Trainer
is a cross platform math puzzle game, designed to train you in the multiplaication tables.
Read more
Demos
Currently working on a Playstation 1 demo, which i intend to release at an upcoming demo party. Everything is of course a secret until then, but expect some MIPS assembly and low poly action :)